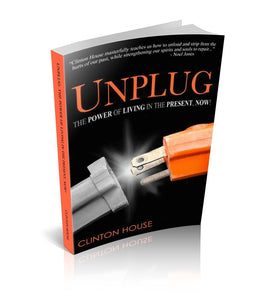 Are you frustrated with the same old cycles in your life? Are you stuck in antiquated systems without change? Are you ready to challenge your challenges? Clinton House has written a book entitled Unplug: The Power Of Living In The Present, Now!. This book will radically change your thought process and shift your whole mindset. It will help you learn to unplug from people, your past behaviors, habits and traditions that don't advance your living experience.
One of the most powerful points in this book reads:
God is the God of restoration. He is able to restore time. He is able to give second chances for missed opportunities and There is no area of your life that God cant restore!
You need to know that the days of being stuck in your pain are over, your days of living abundantly have come, God has sent you a powerful tool to assist you to move forward. It is time for you to know The Power of Living in the Present, Now!
Clinton House authors a short yet powerful book in which he teaches how to let go of the past and live in the present, NOW!
Also available on kindle, nook, and Apple Books.
Amazon/ Kindle: https://mfm.link/UnplugKindle
Nook: https://mfm.link/UnplugNook
Apple Books: https://mfm.link/UnplugAppleBooks